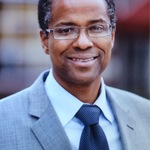 William Samuel Ravenell, II

William Ravenell holds degrees from the University of Virginia, Cornell University and The Temple Beasley School of Law. He was admitted into the New Jersey State Bar in 2012 and is also licensed in Pennsylvania. William is a dedicated Estate Planning and Elder Care law attorney and passionately helps clients to enjoy a balanced and impactful life through committed stewardship of time, ability, and financial resources through resourceful counseling. William comes from a long pedigree of attorneys and is committed to providing focused and in depth service to families in the Philadelphia, Montgomery County, and New Jersey area.
Asset Protection from Nursing Home Costs

Is your spouse entering into a nursing home or skilled care facility? There are federal and state rules that prevent the facility from taking too much. Our firm can complete the Resource Assessment and Medicaid application paperwork on your behalf. You do not need to become impoverished or cash poor due to your spouse's nursing home costs. We help protect assets from nursing home costs by advocating your rights, legally.
Planning Strategies for Aging Seniors

We are one of the only law firms in Pennsylvania and the South Jersey area that offers a comprehensive planning strategy sessions for seniors that evaluates the following areas of concern. Veterans Benefits and Medicaid, Senior Services in the Home (Aging in Place), Care Planning Advice for Caregivers, Preserve Assets, Enhance Income, Final Years and Elder cares and Estate Planning Legal Issues
Contact Our Firm